Speakers
We have several guest speakers confirmed so far to fulfill on our theme of "Love One Another" from John 13:35.
Keynote: Revival of Living our Fourth Day by Jennifer Gold
Forum 1: Revival of Love by Father Steven Kalas
Forum 2: Disciple in the World We Have Now by Steve Gielda
Forum 3: Supernatural Love by Jason Cole
Keep checking back as more information will be posted continuously, until the event.
Bios
Reverend Jennifer Gold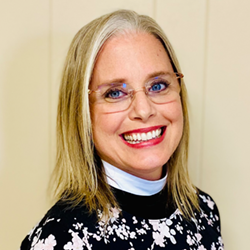 Rev. Jennifer Gold has served as a pastor for twenty years. Her pulpit includes two churches and the world! She first served as an Associate Pastor of Zion Lutheran Church in San Antonio for over nine years until God called her to take the gospel to the world through her role as Director of Commission Expeditions, a short-term mission trip organization.
Having led teams on international mission trip to multiple countries in Central America, South America, Africa, and Asia, she has shared the love of Jesus in many places around the world. Her passion is to take Jesus to those who have never heard like the unreached and least reached peoples of the Liberia and Northern Guatemala. While still serving on the board of Commission Expeditions, Rev. Gold was recently called by God to serve as the pastor of Redeemer United Church, a rural church in Marion (Zuehl) Texas.
While her highest calling is to be a wife to Chris and mother to teenagers Zachary and Zane, she has a passion for helping people to grow in their spiritual journey with Jesus Christ, and igniting individuals and churches with a heart for taking the gospel near and far!
---
Steven C. Kalas, M.Th.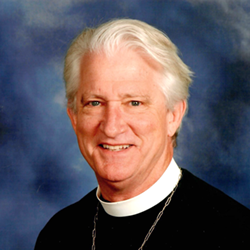 Steven is an Episcopal priest, clinical pastoral counselor, writer and published author.
Born and raised in Phoenix, Arizona, Steven Kalas was graduated from Northern Arizona University with a B.S. in Psychology and earned his Masters in Theology at Southern Methodist University.  He works in private practice as a clinical pastoral counselor, specializing in couples therapy, adolescent development, bereavement, suicidology and spiritual direction.
Steven's hobbies include singer/songwriting, stand-up comedy, growing tomatoes and physical fitness. He is husband to Marianne and father to three sons: Jonathan, 31, Aaron, 29, and Joseph, 20. He is grandfather to Isaac and Emory. He is a rabid Phoenix Suns fan, a crazed Green Bay Packer fan, a Beatlemaniac, and owns DVD recordings of every known television and film work of Monty Python's Flying Circus. Steven lives in Las Vegas, Nevada.
---
Steve Gielda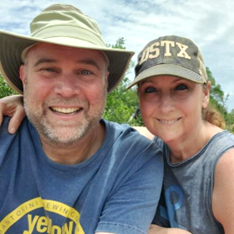 Steve Gielda, made his walk with Christ on Via de Cristo Men's Weekend #33, in the spring of 1998. 
Like most people who participate in this experience, he wanted to find ways to help others bring others into a closer relationship with Christ.  So, he began serving on weekends and later joined the Rainbow VdC Secretariat, first as Outreach Coordinator and later as leader of the Secretariat. 
Steve joined the National Via de Cristo board in 2010 where he served as VP of Outreach and was then nominated as President in 2015. 
Since that time, Steve has moved to Austin, TX with his wife of 35 years, Sherry and is enjoying spending time with his daughter, Kayla, son-in-law, Bruno and grandson, Kaden.  Steve and Sherry joined Dripping Springs Presbyterian church when they arrived in Texas and quickly discovered they were active in Presbyterian Pilgrimage, the Presbyterian flavor of Cursillo. Steve has served on several weekends since moving to Austin, and is serving as a Moderator, (Rector) of co-ed weekend #51 in February 2023.  Steve is active in his church, playing in the worship band, being an Elder, and member of the Missions Team
---
Jason Cole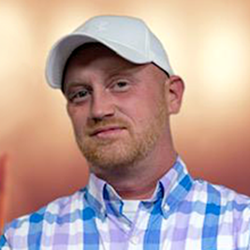 Jason Cole is our next dynamic speaker. After growing up in church, he somehow missed the point of a personal relationship with Jesus. At 21 he found himself in prison and met Jesus there. He became a preacher and a teacher. Since coming home over 10 years ago he has been ordained as an Evangelist and have become one of 200 Ziglar Legacy Certified Speaker/Trainers.
He works full time, does leadership and discipleship programs in prison, preaches, teaches and does youth rallies. His passion is to encourage and bring hope to the hopeless and rise up leaders that live passionately for Jesus.