Keynote Address – "Meeting Together"
by Rev. Sharon C Walker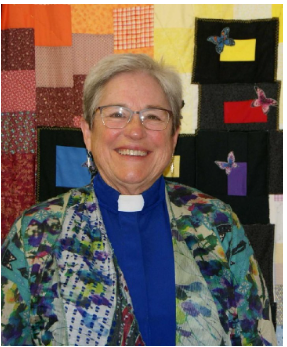 I attended my weekend on Indiana Via de Cristo #10 where I sat at the table of Esther. It has been my privilege to serve on many weekends since in a variety of positions. After my weekend I was called to serve on Weekend #12 as a professor. I served on both In-Ky VdC weekends and Brethren Way of Christ, which the VdC helped start.
I have meet in several different reunion groups from 2 people up to 5 people. Most of the time they met weekly but also have met every other week and monthly. It has always been a great support to have fellow sisters in Christ praying for me and for me to be able to pray for them. I have helped in hosting Ultreya's after the weekends. Serving as a rector twice was truly a gift, once on Women's #20 and again on our first Co-ed weekend.
It was after the Co-ed weekend and with the support of my Reunion Sisters that I entered the call process with the Indiana Kentucky Synod of the ELCA. Through the process of discernment, I started towards ordination with TEEM (Theological Education in Emerging Ministries) and was called to serve as a SAM (Synodically Authorized Minister) at Shiloh Lutheran Church in Walton Indiana. While going to school at LSTC (Lutheran School of Theology at Chicago), I would minister at Shiloh leading worship, presiding at communion, leading bible studies, baptizing new members, confirming young students and some adults, tending to the sick and dying, and leading worship at funerals. All this was done under the guidance of my assigned supervisor Pastor Doug Given.
I was ordained in 2009 and was called as full-time pastor of Shiloh. In 2011, we entered a Shared Ministry with Christ Lutheran Church in Kokomo Indiana. We continued in that relationship and both churches thrived and continued with outreach and ministry in their communities and with each other. In January 2023, Shiloh had a Holy Closure service after 163 years of ministry. Walton is a small rural community and Shiloh lacked the younger members in order to continue to do repairs and maintenance of the building. Shiloh did not close due to a lack of money, but a lack of strong backs!! In fact, Shiloh has given to 4 like-ministries gifts of over $12,000 to each. In that way our outreach and ministry continues on. Several of the members at Shiloh and Christ LC have been through a weekend and serve as a strong spiritual force within the faith community.
I am now serving full time at Christ LC where several members of Shiloh have transferred their membership. I am grateful for the support of my VdC family and the leading of the Holy Spirit everyday. God Loves You and So Do I!
---
Forum 1: "An isolated Christian is a paralyzed Christian"
by Randy Long
Randy Long's Via De Cristo pilgrimage began just a few years ago in 2019. His place of worship is the Hebron Lutheran Church located in Northern Kentucky. Randy's occupation for the past 34 years has been as a Professional Land Surveyor. He is single and has no children. Reading has become his favorite pastime, which mostly includes Christian novels and literature written by C.S. Lewis and George MacDonald. He also enjoys leading Dave Ramsey's Financial Peace University Courses.
Randy's favorite Bible Verse Romans 8:28 We know, declares Paul, that God works all things together for good for those who love God and are called according to God's purpose.
---
Forum 2: "Love one another and serve one another"
by Debbie Kloos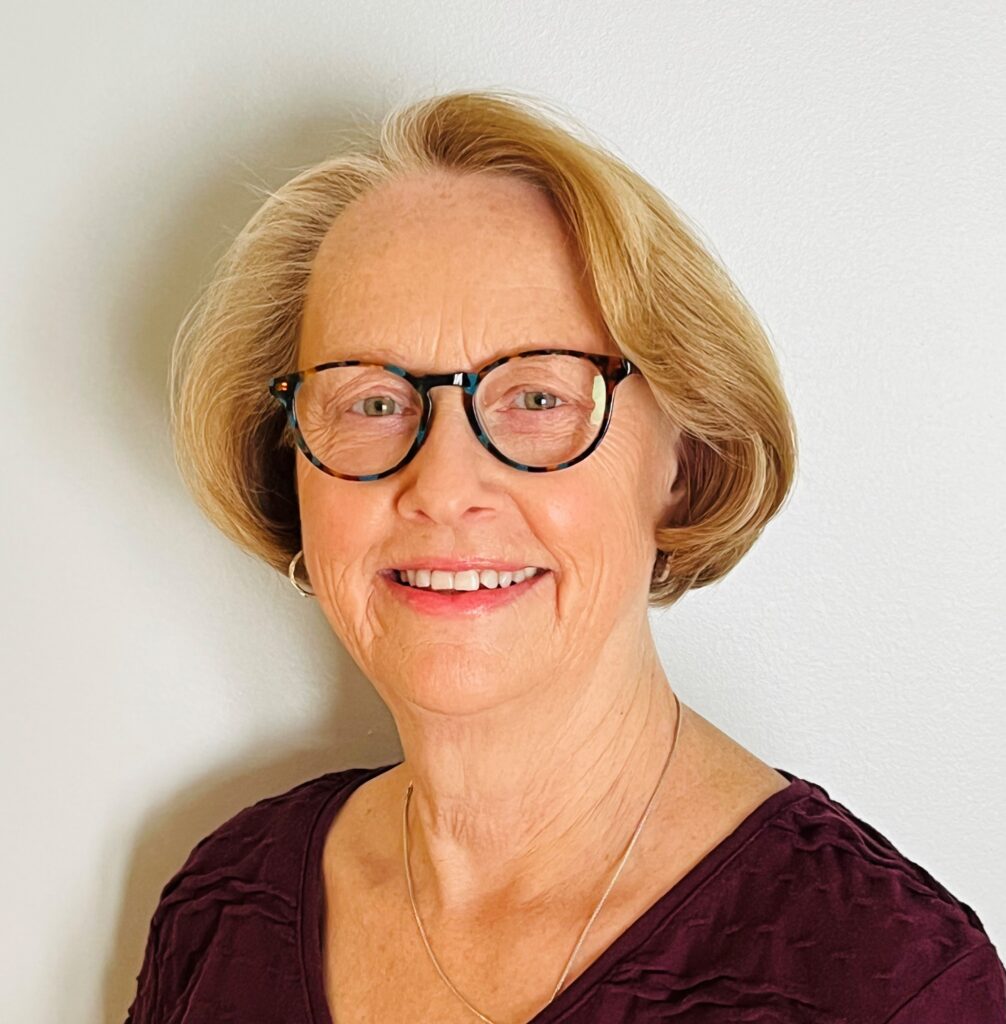 Debbie Kloos worships with her Faith Family at Hebron Lutheran Church in Hebron, Kentucky where she leads a weekly Women's Sunday School Class and assists with various other ministries. Her Via de Cristo journey began in 2005, she was a Rector in 2016 and continues to serve the INKY VdC community. Outside of VdC, Debbie is married to her Husband Rick, celebrating 45 years, with 2 children and 5 grandchildren. She recently retired from a 30+ year insurance career and is now enjoying Bible studies, travel, creating acronyms, servant, and volunteer opportunities along with several home projects. Her life and family verse guide her daily activities; Romans12:12 – Be Joyful in HOPE, patient in affliction and faithful in prayer". Fun Fact: Debbie has traveled the United States extensively and has 3 states left to visit!
---
Forum 3: "Serve together"
by Ryan Johnson, Jared Teaney & Wally Lewis
Ryan Johnson and attended VDC in the spring of 2019. He has been married to his wife Allison for 18 years and they have 2 children, Corbin & Morgan. He currently workins at the Dearborn County Law Enforcement as a Reentry Coordinator and peer recovery professional where he is serving incarcerated individuals by connecting them to mental health and substance abuse services. He also serves on the boards of a Community Recovery advocacy organization called 1Voice, our local homeless shelter Heart House, and is active in multiple ministries and nonprofits throughout Southeastern Indiana.
Ryan has a passion for serving others, discipleship, and enjoy leading worship and playing music. He believes that God calls us into a deeper personal relationship with Him and those that He places in our path to further His mission on Earth as it is in Heaven. He is extremely honored and grateful to have brothers and sisters to walk that mission alongside his family.
One of his favorite bible verses is 2nd Corinthians 12:9:
But he said to me, "My grace is sufficient for you, for my power is made perfect in weakness."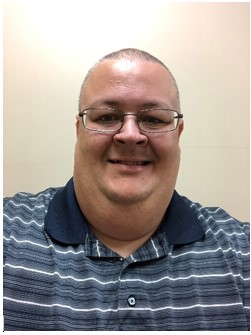 Jared Teaney worships with his family at First Church in Burlington, KY. Jared has been married to his wife Melissa for 24 years and they have been blessed with three children. His Via de Cristo journey started in the spring of 2019. Jared works as the 911 Director for Dearborn County 911 in Lawrenceburg, IN, he is the Chief Deputy Coroner for Dearborn County, and also serves the community as a volunteer Firefighter / EMT with the Dillsboro Fire Department. Jared enjoys serving on team for VdC and sharing God's love with others in his environment daily. His hobbies include participating in small faith groups, spending time with his family, playing music, and helping his wife with her small business.
Jared lives by asking himself these two questions daily: Jesus, What are you up to today? How would You have me join You? His favorite bible verse is: "And Jesus came and spoke to them, saying, "All authority has been given to Me in heaven and on earth. Go therefore and make disciples of all the nations, baptizing them in the name of the Father and of the Son and of the Holy Spirit, teaching them to observe all things that I have commanded you; and lo, I am with you always, even to the end of the age." Amen. Matthew 28:18-20 (NKJV)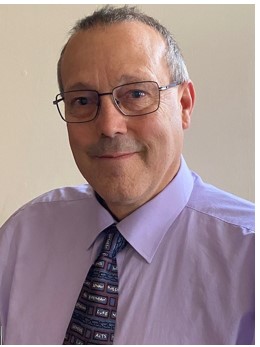 Wally Lewis worships at Hebron Lutheran Church in Northern Kentucky with his family. He is married to his college sweetheart of 37 years. Together they have 2 daughters plus 2 son-n-laws and 7 grandchildren. He is currently in his 20th year of Law Enforcement, serving as Detective and primary Crime Scene Investigator with the rank of Sergeant (CSI/Sgt) with the Dearborn County Sheriff's Office in Indiana. Wally graduated from The University of the Cumberland's in 2015 with a B.S. in psychology and minor in criminal justice.
My Via de Cristo walk began in the spring of 2018. He enjoys serving in worship/community. Wally feels he is in a front row seat to life's situations in which God has called him to be His hands and feet. One of my favorite verses found in scripture.
Mark 12: 30-31
30 And you shall love the Lord your God with all your heart and with all your soul and with all your mind and with all your strength.' 31 The second is this: 'You shall love your neighbor as yourself.' There is no other commandment greater than these."
With family, a few friends we have started a mission/reunion group called "Love Your Neighbor" LLC (Love Like Christ). We love praying, feeding, clothing, and serving others in their needs.